Eleven Ace is a one-stop solution for acing the 11-plus examination. It has a vast question bank in all topics and provides an array of online practice tests, competitive exams, and subject/topic-wise questions. Eleven Ace works closely with Mary's Meals, a leading non-profit organization that provides food for starving children worldwide.
One child is fed for every 15 correct answers, captured by Eleven Ace. Eleven Ace is a true expert in the field as they provide many more services driven by tutors from top universities. Eleven Ace employs the best of minds from the top universities as their tutors, making them specialists in their domain.
Eleven Ace could easily be differentiated through their features such as
360-Degree Integration – reports, analysis, and steps for improvement all in one dashboard. This enables the parents and students to review their performance efficiently
60,000 plus questions are available in the basic package.
Pros:
Affordable Pricing (No credit card required)
Free Topic Wise Resource
Mock tests and section-wise practice questions
Analytics on performance
High-quality questions
Preparatory content is distinguished for 3,4,5 respectively
Provides a dashboard view for the parents to review
Serves a social cause
Highly engaging UI design for children to stay focused
Mentoring and guided study plans are provided
Cons:
The print version is not available
Services for other preset exams like ISEB are not included
Pricing:
Affordable pricing starts from £20/month, Free trial is available.
Free resources:
Students can log in to practice questions before upgrading to a fully comprehensive program.
Have questions? Drop an email to info@elevenace.com with your contact details and the team will get in touch with you.
Atom learning provides online learning options for 11 plus. They also provide services for independent exams , private webinars, etc.
Pros:
Moderate Pricing with a 5-day free trial (card required)
Quality of questions is good
Provides a dashboard view for the parents to review
Cons:
No free mock tests are available unless subscribed to a premium package of £59.99/month
Does not distinguishes between different years of performance
Tutoring facility available – Expert tutors provide individual attention to the students
Pricing:
Basic plan starts from £29.99/month
Free resources:
Free trial registration for 5 days
Source: Atom learning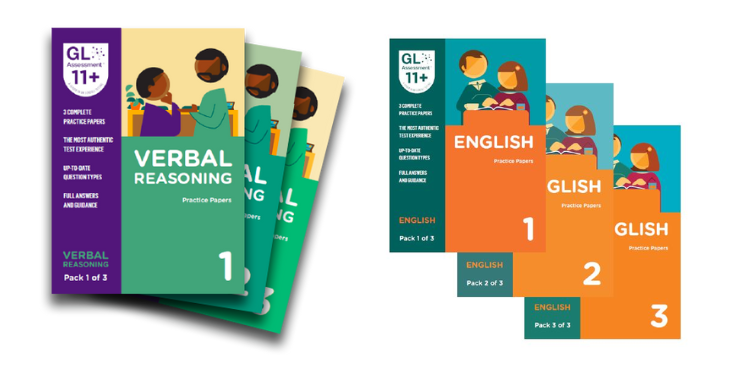 GL Assessment provides a set of practice question papers in the form of print. They have a wide variety of question papers for all four divisions.
Pros:
Print version is available
Good quality of questions
Cons:
High pricing
No Analytics on performance
No dashboard view for parents' review
Not an instructor-led package
Pricing:
One book per section (verbal reasoning, etc) starts at £10, Free trial available.
Free resources:
Free resources are available as pdf here.
Bond 11 plus provides both online and offline resources. They provide an array of services for assessment papers, 10 minutes tests, puzzles, etc.
Pros:
Affordable pricing
Quality of questions is good
Provides instant feedback
Cons:
No year-specific content
Non-engaging UI for children
Offline books require Separate purchases for each division and each mock test
Pricing:
Basic online version starts at £6.5/month (No age wise content), and bundled books start at £40 (Age-specific content).
Free resources:
Free resources are available for both online and offline.
Exam paper plus provide many services including tutoring, books for almost all types of 11+ pre-test, mock tests, masterclasses, etc.
Pros:
A print version is available
The quality of the questions is good
Cons:
High pricing
Lacks interactive UI
Less engaging for children
No free resources are available
No Analytics on performance
No dashboard view for performance review
Pricing:
Books both for divisions and mocks start at £20.
Free resources:
No free resources are available
Conclusion
11-plus like any other competitive exam can be stressful for children, so it is important for parents to be sensitive to the topic. It is imperative to consider both ends of the spectrum as far as performance is concerned. Sometimes our trust in our overachieving child can be a stressful factor.
Similarly, if the child takes a little more time to comprehend, we have to be understanding and provide them with the right tools required to learn and grow at a pace that is comfortable for them. Eleven Ace helps the child in being calm as well as focused through their value-added service of Coach Ace – a one-stop solution to help your child reach the best of their potential.
Assessment and Lifestyle experts help the child turn problems into opportunities.
Further information can be obtained by writing to info@elevenace.com
Tags: 11 plus, 11 plus examination, pretests, comparison, top 5, UK
---